+ Description and Overview
Fast and Smooth
Windows 10 Home features InstantGo* technology, which speeds up boot and resume processes, so you're not waiting for the machine to catch up with you. A quad-core Intel® Atom™ processor provides speed for nimble browsing, beautiful images and quick responsiveness to whatever you're working on – or playing.
Light and Bright
Weighing in at 2.2 lbs and just 0.7" thin, the 100s is perfect for your on-the-go lifestyle. But small doesn't mean boring. A 1366x768 HD display, Dolby® Advanced Audio™ and WiFi and Bluetooth® connectivity means you can entertain yourself with music, movies and games – at home, work or away.
Long and Lean
The battery on the 100s is built to go a long time – a full 8 hours – between charges, so you can do what you need to do without stopping to plug in. Equipped with a 1-year subscription to Microsoft Office 365, which comes with a full terabyte of OneDrive cloud storage, the 100s won't get bogged down with tons of files.
Work and Play
The 100s is versatile, too. Work on spreadsheets, documents and presentations, save them to your OneDrive cloud storage, then relax with some online games, music or a movie. Great for work, school or home, the 100s makes the transition gracefully.
+ Manufacturer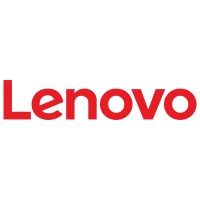 Aenean mattis lobortis nibh non dapibus. Vestibulum interdum nibh nec sapien porta dapibus. Quisque ultrices ultricies ipsum sit amet molestie. Aliquam ultricies viverra urna, et accumsan enim venenatis at. Class aptent taciti sociosqu ad litora torquent per conubia nostra, per inceptos himenaeos. Morbi ullamcorper felis nec malesuada aliquet.