+ Description and Overview
Design
In terms of looks, you get what you pay for with the Ideapad 100. This no-frills notebook sports an all-plastic matte design, with a small silver Lenovo logo on the exterior and a black coat of paint throughout. The laptop's lid is nicely textured, but it's extremely prone to fingerprint smudges.
Display and Audio
The Ideapad 100's 14-inch, 1366 x 768 display is vibrant enough for surfing the Web and watching a few videos, but don't expect to be dazzled. The display resolution is on a par with that of the HP Stream 13, but it doesn't boast full HD like the Toshiba Chromebook 2 does.
Keyboard, Touchpad and Webcam
The Ideapad 100's Chiclet-style keyboard provided satisfying feedback, allowing me to comfortably blaze through the Key Hero Typing Test at a quick 102 words per minute with perfect accuracy.
Performance
Powered by an Intel Celeron N2940 processor with 4GB of RAM, the Ideapad 100 handled basic tasks with ease. I used the machine to hop among a dozen Chrome tabs while downloading a movie trailer and streaming video from both YouTube and Twitch, and I didn't notice any major performance hiccups.
Battery Life and Heat
If you're taking the Ideapad 100 out for the day, make sure to bring a charger. Lenovo's notebook lasted a middling 4 hours and 45 minutes on our battery test (continuous Web surfing over Wi-Fi), falling behind the Chromebook 2 (7:48) and the Stream 13 (6:26). The Ideapad 100's endurance is also shorter than the average budget laptop's (about 5 hours).
+ Manufacturer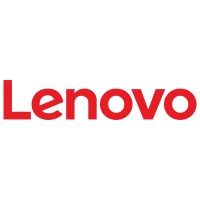 Aenean mattis lobortis nibh non dapibus. Vestibulum interdum nibh nec sapien porta dapibus. Quisque ultrices ultricies ipsum sit amet molestie. Aliquam ultricies viverra urna, et accumsan enim venenatis at. Class aptent taciti sociosqu ad litora torquent per conubia nostra, per inceptos himenaeos. Morbi ullamcorper felis nec malesuada aliquet.