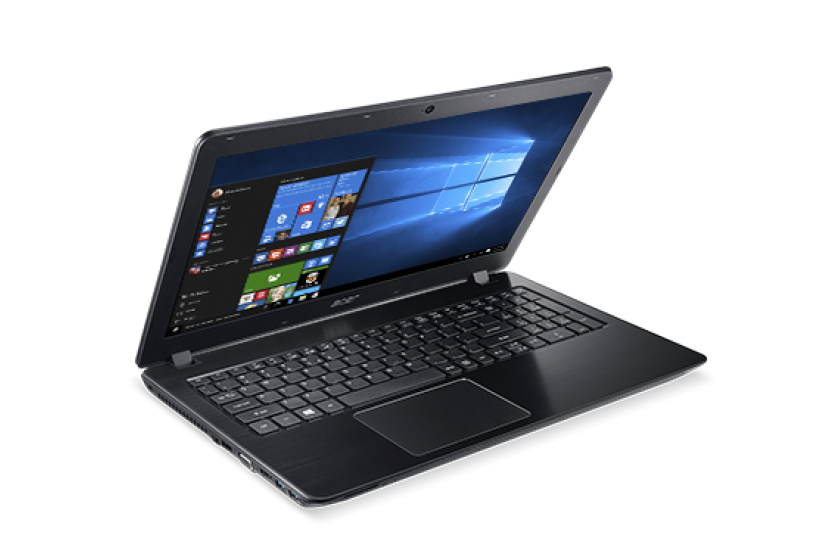 Windows 10 Home
Intel® Core™ i5-6200U processor Dual-core 2.30 GHz
39.6 cm (15.6") Full HD (1920 x 1080) 16:9
Nvidia® GeForce® 940MX with 4 GB Dedicated Memory
4 GB, DDR4 SDRAM
2 TB HDD
+ Description and Overview
Handcrafted look and feel
Aluminum covers and surface finishes with textured patterns offer a handcrafted look and feel. Chamfered edges, inspired by the facets of cut diamonds, add beautiful highlights that are pleasing to the eye and make lid opening easier.
Great visuals
With up to Full HD2 displays, the latest NVIDIA® GeForce® GTX graphics2 with high-performance GDDR5 VRAM2 and Acer ExaColor™ technology, their screens pop with vivid, accurate colors and crisper details for enhanced movie and video viewing experiences.
Improved fundamentals
DDR4 memory ups data-transfer speeds and 802.11ac and Multi-user MIMO technology (MU-MIMO)3 ups wireless speeds. Plus with USB Type-C™, a new reversible connector, and USB 3.1 you can transfer data and charge up with just one port.
 
Ideal for on the go
Do what you love on the go with up to 12 hours4 of battery life and Acer TrueHarmony™, a solution that offers sound so good you won't need external speakers. Plus with Skype optimized hardware you can enjoy lifelike webchats anywhere.
+ Manufacturer

Aenean mattis lobortis nibh non dapibus. Vestibulum interdum nibh nec sapien porta dapibus. Quisque ultrices ultricies ipsum sit amet molestie. Aliquam ultricies viverra urna, et accumsan enim venenatis at. Class aptent taciti sociosqu ad litora torquent per conubia nostra, per inceptos himenaeos. Morbi ullamcorper felis nec malesuada aliquet.